The best VPNs don't keep any record of the websites you visit or the files you download. They mask your IP address at a budget-friendly price. And they offer tons of restriction-free servers across the globe so you can stream Netflix content or use torrenting freely.
Without further ado, here are the 10 best VPNs in 2019:
1. NordVPN – The Best "All-Round" VPN ($3.49/mo)
Ranks #1 out of 78 VPNs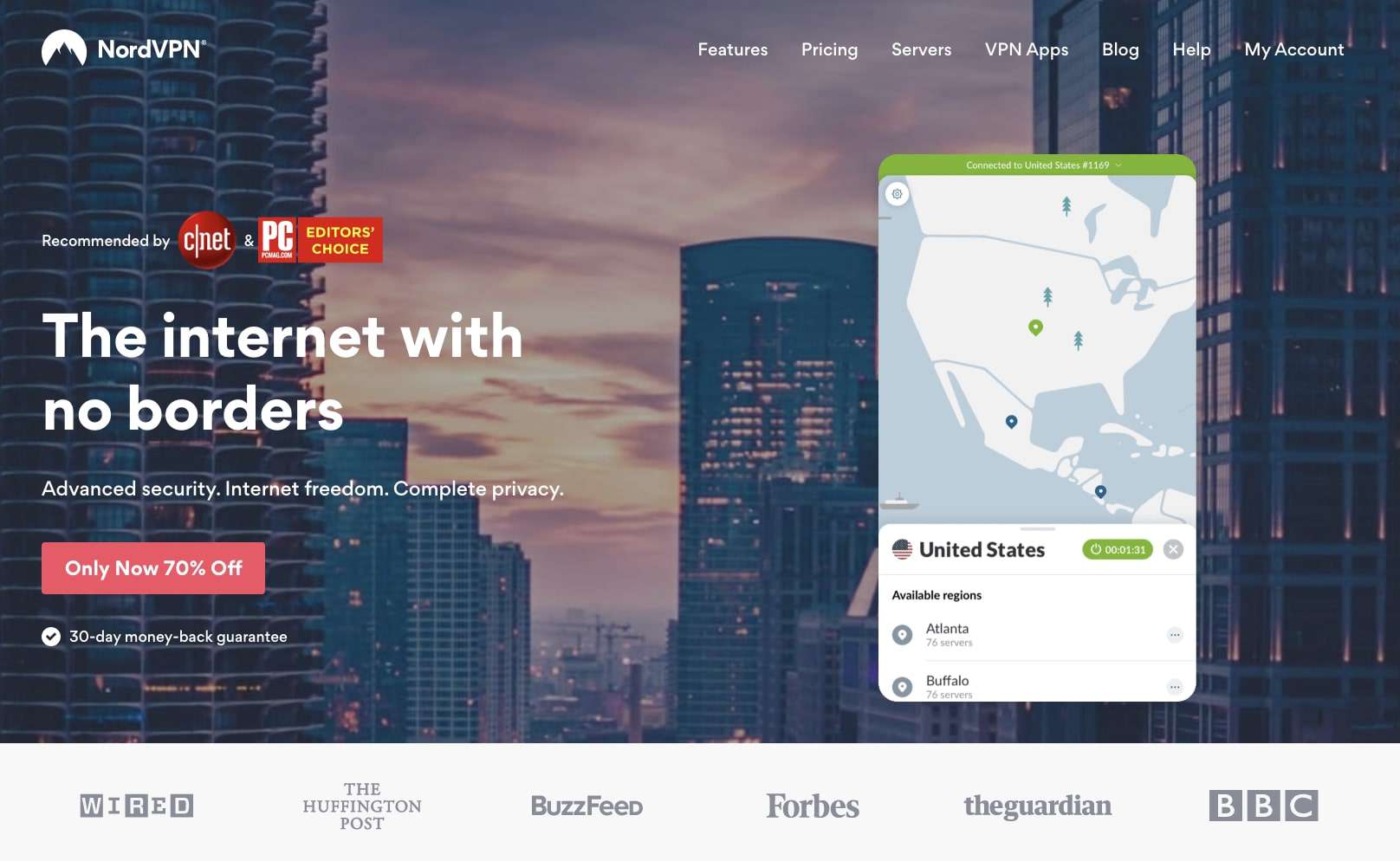 Visit NordVPN.com
Things we liked:
+ Fast servers (5,646)+ Torrenting/P2P allowed
+ Works with Netflix
+ Strict no logs policy
+ Easy-to-use VPN apps
+ Double data encryption
+ No IP/DNS leaks found
Things we didn't like:
– Discounts for longer subscriptions only
Compatible with:
NordVPN is based out of Panama, and it is one of the most secure VPN systems you could ever hope to encounter. That's why it has consistently been our top rated service.
NordVPN's server count is positively massive, with more than 5,600 servers all spread out over 60 different countries. That's the most complete server list we've seen among our VPN providers. NordVPN takes security seriously. They have a service they call "Double VPN." This feature takes two different servers and combines them into one for twice the encryption and an ultra-secure connection.
Their user-friendly VPN apps come fully loaded with a kill switch to protect your data from dropping into the wrongs hands.
The company is located in Panama City. Believe it or not, location is important when it comes to your choice of VPN. Different areas have different privacy laws, and Panama City just happens to fall in a privacy-friendly territory. Some VPN providers have been known to hold on to logs of your activity (like IP addresses or timestamps). NordVPN doesn't. Government agencies can use this information to track your activity, so it's a big deal that our number one VPN service is anonymous.
They also excelled in our series of hands-on tests.
It's safe to say that the connection is rock-solid as zero leaks (no IP/DNS/WebRTC) were found. The service also works well with torrenting and bypassing the geo-restrictions of certain sites like Netflix. Five out of the six servers that we tested were successful in unblocking Netflix.
You can connect up to six devices simultaneously on almost any platform imaginable, including Android, ChromeOS, iOS, Windows, Mac, Linux, or even your router. A long-term commitment will even bring the cost down from $11.95/month to only $3.49.
Only downside? The discounts only work with longer subscriptions. Luckily, they have the 30-day "no questions asked" money-back guarantee.
2. Surfshark – Best "Cheap" VPN ($1.99/mo)
Ranks #2 out of 78 VPNs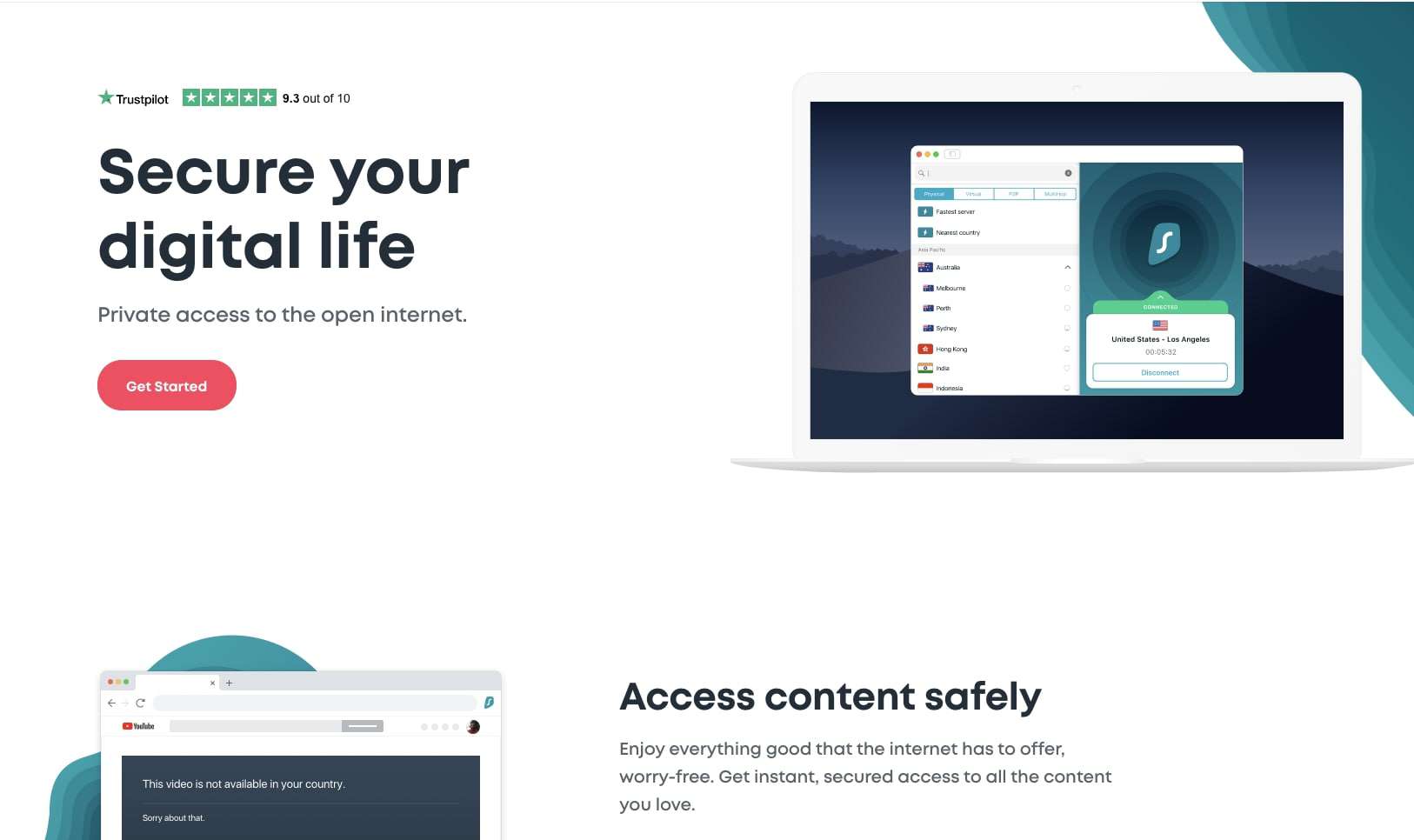 Visit Surfshark.com
Things we liked:
+ Strict no logs policy
+ Unlimited devices
+ Torrenting allowed
+ Unblocks Netflix geo-restrictions+ Safe and secure
+ Addons: Multihop & Ad-blocker
Things we didn't like:
– Average speed
Compatible with:
Surfshark features more than 1000 servers in 60 different countries. On top of that, Surfshark provides some of the most top-of-the-line encryption and protocol options available today. It features AES-256-GCM across OpenVPN and IKEv2/IPSec.
Surfshark is one of the go-to VPNS for unblocking Netflix. We tested six different servers to see how they worked with the world's premiere streaming service and every single one of them worked perfectly. Its apps come equipped with privacy friendly perks, like a kill switch to protect your true IP from leaking as well as Multihop.
They also feature a service called Whitelister. This allows you to select a number of websites that will be able to bypass the VPN tunnel and work from your normal IP. If you tried to access your banking information while connected to a server halfway around the world, your financial institution would likely flag the activity and lock you out of your account. With Whitelister, you can prevent these issues and access your sensitive data without having to disconnect from the VPN service.
Surfshark is also one of the few providers we've seen that offer unlimited device connections. That means there aren't any artificial caps that would force you to purchase more than one account.
Torrenting and P2P are fully allowed. The app is very light-weight and simple to use.
The service is available for nearly every device that's used today. You can use it on Windows, Mac, Linux, iOS and Android. We ran Surfshark through six different leak tests and we didn't find any leaks.
Surfshark's "Camouflage Mode" feature also makes them unique compared to other VPNs. When turned on, Camouflage Mode makes your use of a VPN so stealthy that even your ISP won't be able to tell that you are using a VPN.
Finally, the price that you're paying for a two-year plan is the cheapest we've found. With a 24-month commitment, you're only paying $1.99 per month. That's as affordable as it gets. If you don't like the service, there is a 30-day money-back guarantee option.
However, no VPN service is 100% perfect. Speeds were inconsistent during our tests, plus their service network is significantly smaller compared to many competitors.
3. ExpressVPN – Best Streaming Performance ($6.67/mo)
Ranks #3 out of 78 VPNs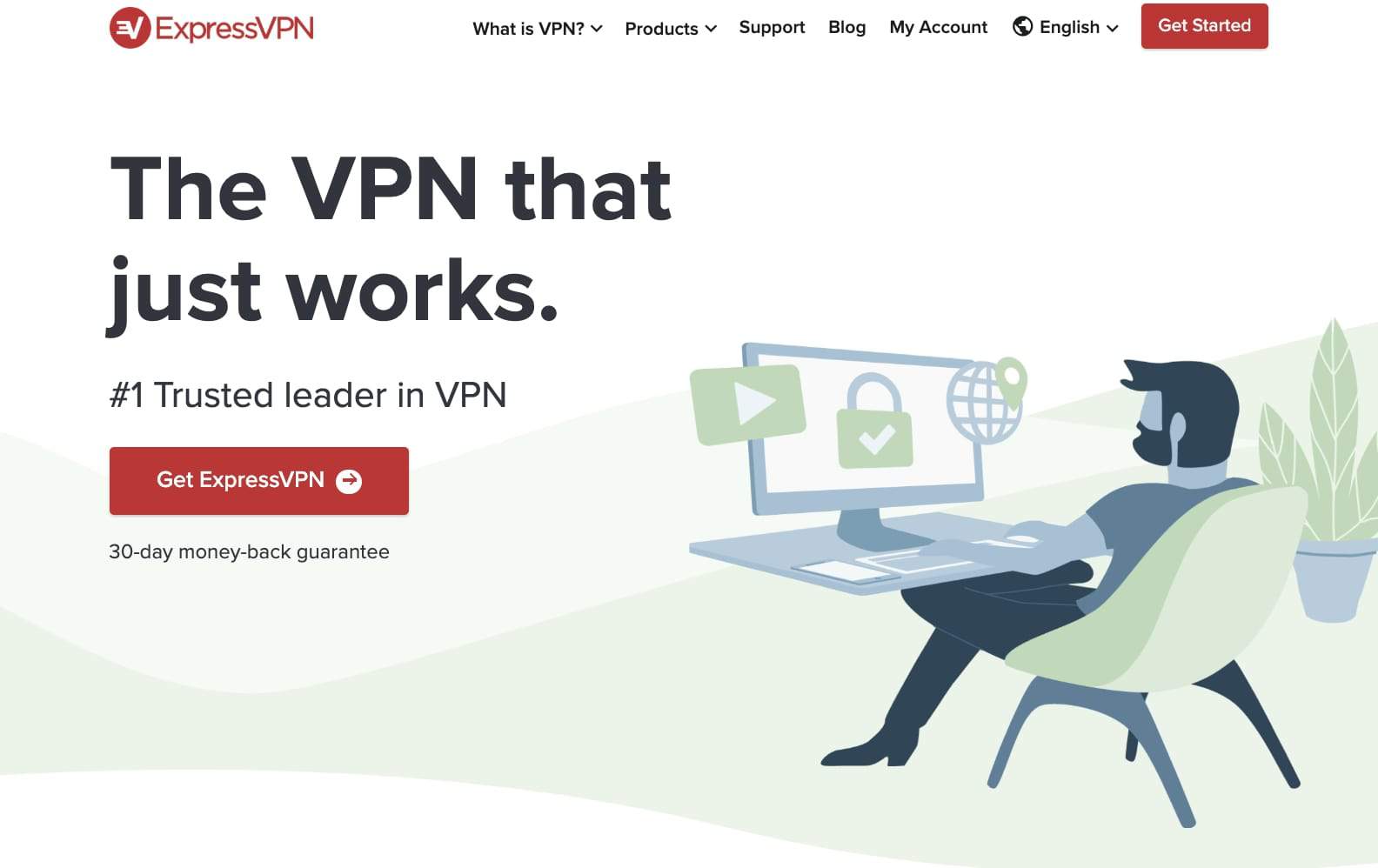 Visit ExpressVPN.com
Things we liked:
+ Supports ALL devices
+ Fast servers (minimal speed loss)
+ Unblocking Netflix USA
+ Torrenting and P2P allowed
+ No DNS/IP leaks found
+ Very simple and easy to use
+ No logs
Things we didn't like:
– More expensive than rivals
Compatible with:
Founded as recently as 2009 and located in the British Virgin Islands, ExpressVPN is a massively popular VPN service, and for good reason. It consistently challenges NordVPN for the number one VPN slot.
An ExpressVPN subscription gets you access to more than 3,000 fast servers located throughout 160 different cities in 94 countries.
This VPN provides a plethora of protocols (OpenVPN, IPSec & IKEv2, among others) all equipped with the latest-and-greatest encryption standards (AES-256). That makes ExpressVPN perfect for almost any device. Each city that features an ExpressVPN server provides you with various options as it comes to security standards. There are six different standards to choose from, but not all of them are available in every city.
We couldn't find any IP, DNS or WebRTC leaks, and their installation files were clean from malware or viruses.
ExpressVPN's app is not only easy-to-use, it comes with a built in kill switch which automatically ends your session if there is any kind of security breach. Their log-free policy truly means no logging. Plus, their British Virgin Islands location puts them outside any intelligence-sharing agreements.
Both torrenting and Netflix works smoothly, without sacrificing performance or speed. In fact, they are one of the fastest VPNs we've reviewed to date.
The only downside? It's a little on the pricey side. The monthly plans offered by ExpressVPN start between $6.67 and $12.95 per month. The price of $6.67 requires a 15-month subscription, and comes with three free months. This is a small price to pay for excellent performance in almost every category.
ExpressVPN is confident in the quality of the service, offering a 30-day money-back guarantee to users who are not happy with the service provided.
4. PerfectPrivacy – Unlimited Connections ($8.95/mo)
Ranks #4 out of 78 VPNs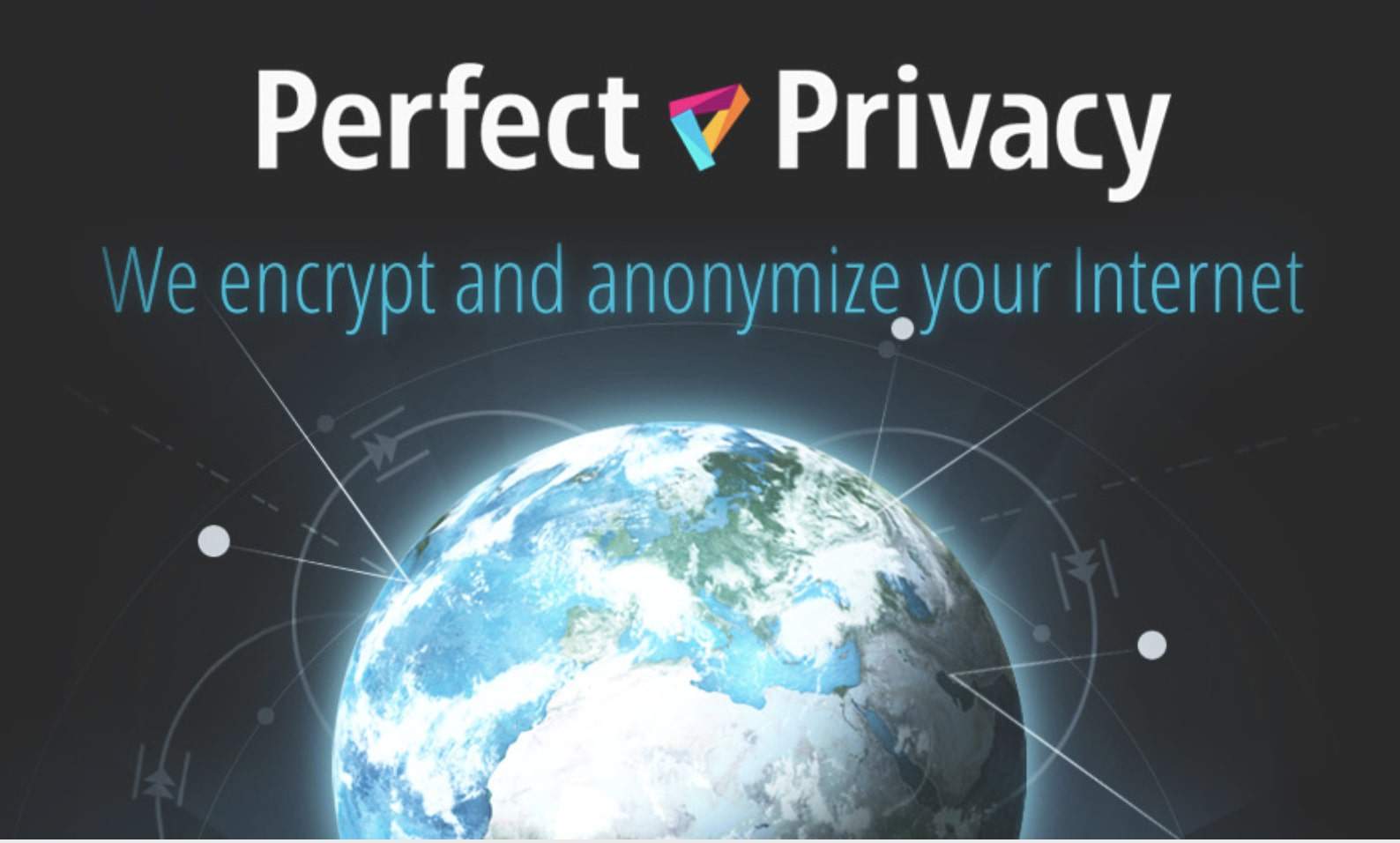 Read our Perfect-Privacy review
Things we liked:
+ No logs policy
+ Switzerland jurisdiction
+ Works with Netflix
+ Torrenting is allowed
+ Unlimited devices
Things we didn't like:
– Most expensive VPN we've reviewed
– Average download speed
You know exactly what you're getting from a product called "Perfect-Privacy."
Their logging policy is legit: None of your personal data is monitored or stored.
Perfect-Privacy also offers a leak-free connection with best-in-class AES-256 encryption and protocol options that include OpenVPN, IPSec, and SSH.
But the best part?
Unlimited connections.
Most other competitors will only allow a small handful, like three to five device connections at any given time. This means you can connect anything that runs on Windows, Linux, Mac, iOS, Android, IPTV, or even routers. That could make it perfect for teams or organizations, too.
Torrenting is allowed on most servers. There are a number of servers that block P2P access. Use of Tor is also permitted when using Perfect-Privacy. Netflix worked on one out of five servers we tried (A UK one).
There were a few drawbacks, though. Speeds were average, not as fast as some of our other options. They are under Switzerland jurisdiction which is generally good for privacy (and logs). However, they are known to cooperate with countries under the five eyes jurisdiction.
Last but not least, their server list is not very impressive. Perfect-Privacy only features 58 servers in just 26 countries. That's very low compared to most of our top VPNs.
Another drawback to this service is the pricing.
While most of its major competitors keep their prices relatively low, the $8.95 – $12.99 monthly cost for Perfect-Privacy is on the higher end of the spectrum. (Although, it does look a lot better when you can connect dozens of devices.) There has been some positive movement in this regard. Monthly subscriptions cost $14.75 at one time and were recently lowered to $12.99. You can still try them out, since they will refund your money within 7 days of your subscription if you're unhappy with the service.
5. IPVanish – Secure & Fast, US-Based, No Live Support ($6.49/mo)
Ranks #5 out of 78 VPNs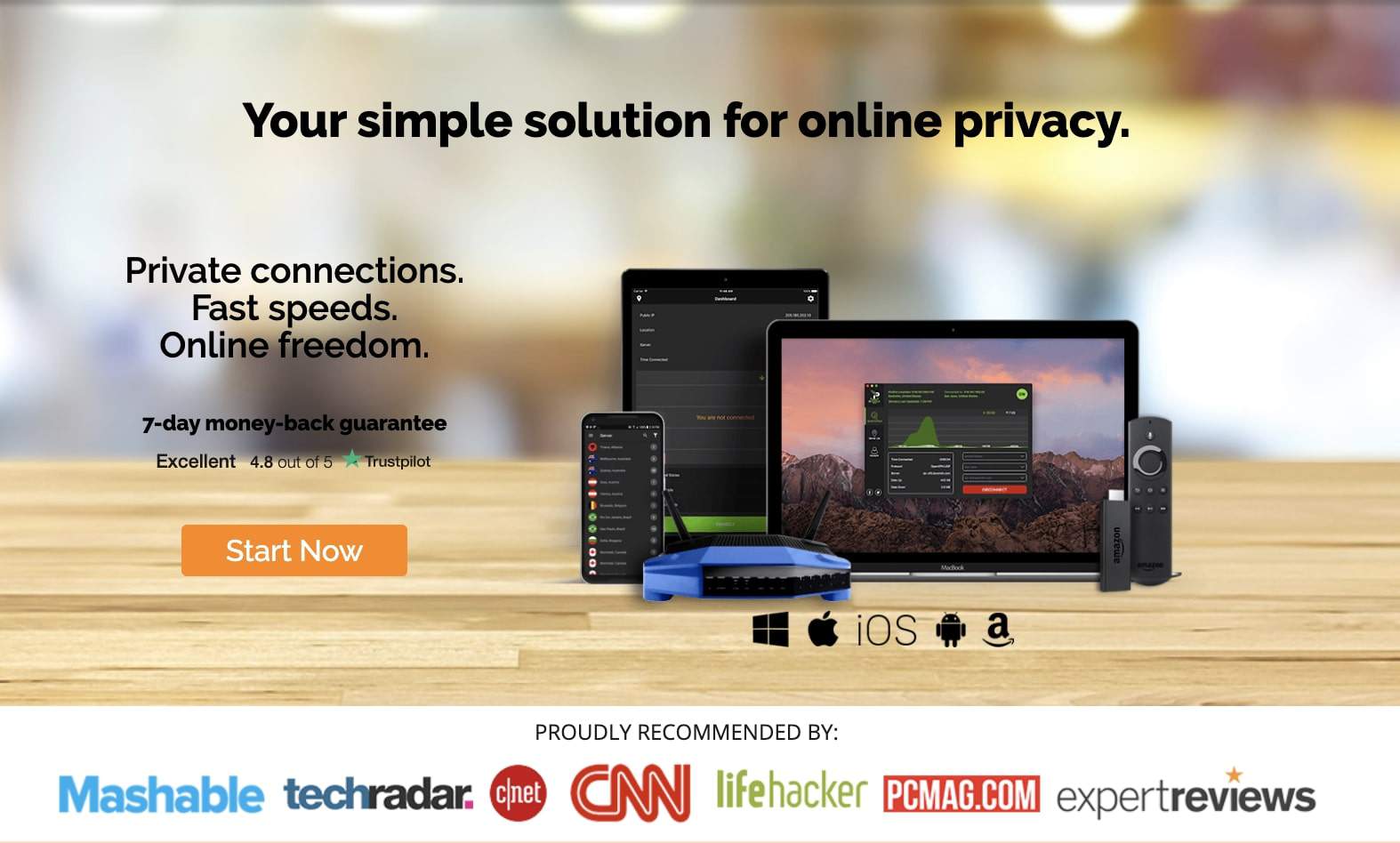 Read our IPVanish review
Things we liked:
+ Good download speed
+ No logging policy
+ Works with Netflix and allows torrenting
+ Support all devices
+ 10 Simultaneous connections
Things we didn't like:
– Belongs to StackPatch (Big US-based company)
– Slow customer support
– High cost
With IPVanish, customers have access to more than 1,300 servers located in in 75 different locations around the world.
All of the major security protocols are supported through this VPN. They use bank-grade AES-256 encryption which ensures that no one will be able to track you. IPVanish can be used on up to five Windows, Mac, iOS, or Android devices at a time. They also offer up to 10 simultaneous connections. There are no limits imposed on server connections or bandwidth.
Netflix worked on one of the four servers we tested. While they tout themselves as the fastest VPN in the world on their website, we clocked them at the 26th position overall on our speed list. That's out of over 78 reviews so far. That's still an excellent speed, outpacing more than 50 other services.
Here are a few of the biggest cons we noticed.
IPVanish's pricing comes in slightly high for some of their long-term plans as compared to other services of the same size. They range from $6.49 – $10 per month. Their prices used to go above $10 per month with no commitment period, so we're happy to see that they are moving in the right direction. On a happier note, they offer a 7-day money-back guarantee, so you can test them out and if you don't like the service, ask for a refund.
They don't support Tor and discourage torrenting, so don't count on either. Their customer service was unreliable during our tests.
They're also located in a Five Eyes-friendly jurisdiction, meaning authorities can demand your personal information and share it among the U.S., U.K., Canada, New Zealand, and Australia.